What is Shake the Microsoft Business ?
It is an event that is organized both by Microsoft and VISEO, to strengthen the business between VISEO and MICROSOFT, and VISEO/MICROSOFT and the customers (mostly selected French CxOs).
Novel technologies are presented by Microsoft and VISEO CxO, and hands-on labs are organized and showroom presented.
I had the pleasure to present Azure IoT Suite, with hands-on labs.
Alain Bernard, Sales Leader, Strategic Partnership & Alliances Director (right)
(Directeur de la division PME/PMI et partenaires de Microsoft France)
CxO Eric Perrier, CEO VISEO Group (left)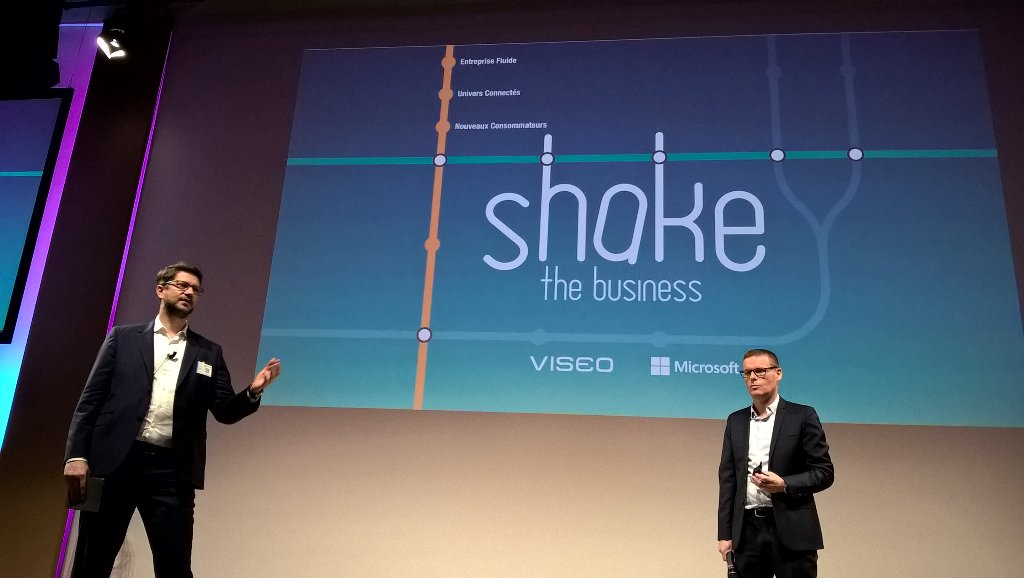 Jean-Christophe Dupuy, CTO, Microsoft France and Eric Perrier, CEO VISEO Group (right)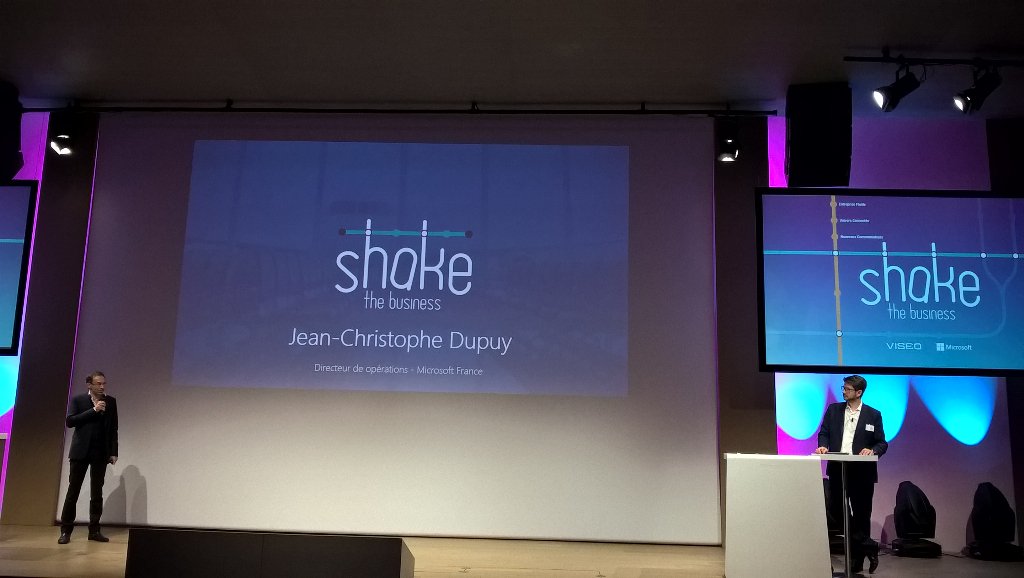 VISO unvieled the fact that I became the "Azure Platform and App Experience" Leader for VISEO Group, on the top of my current role of "Microsoft Practice Manager".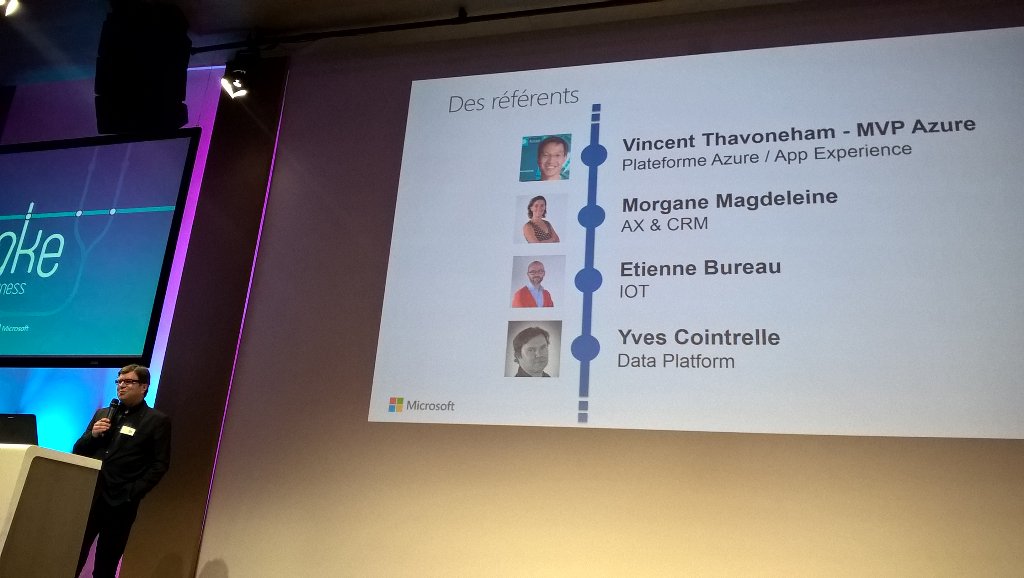 Hands on labs on bots, etc… and Azure IoT Suite.
I presented Azure IoT Suite with Frederic Pottier, our IoT Lead senior Architect.